Energy Advice and Application Forms

Energy Team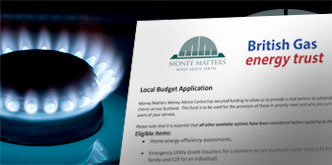 Do you have gas or electricity arrears?

Are you paying off fuel debt through
a pre-payment meter?

If so, click the link below and find out more...

This page also contains APPLICATION FORMS FOR AGENCIES.
Energy Complaint Letter
Energy Complaint Letter Templates
If you receive an energy meter reading you believe to be inaccurate or you have other specific issues, use our template letters (listed below) to complain to your energy company.
Download Inaccurate reading Letter PDF here