Surgeries (and Outreach)

Surgery Times & Locations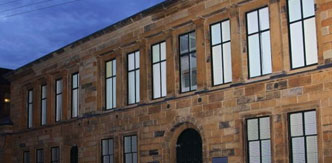 In addition to our offices at Orkney Street Enterprise Centre, we have multiple outreach locations that we work from.  Please click on Outreach Surgeries below to see details of our various projects and locations.
Outreach Surgeries
For a full list of surgeries and opening hours, click here
Service Times
Unfortunately, due to a reduction in our funding and some current vacancies, we are operating a restricted service.

Our telephone lines are open: Monday to Friday from 10am to 12pm - excluding Bank Holidays.

If an adviser is currently dealing with your case, please note that you can reach them on their extension number between 9am-5pm, Monday to Friday.

New Service in some GP Practices
There is a new service – Welfare Advice & Health Partnership (WAHP)- operating in some of the GP practices across Glasgow. If you wish to see an adviser, please ask your GP, Receptionist, Health Visitor, Links Worker, etc., for a referral and you will be contacted with an appointment.

If you have a young family, reside in the Southwest of Glasgow, and would like an appointment to meet with one of our advisers, please speak to your Health Visitor about making a referral.

MEGA Vouchers

Please note that we cannot accept applications from the public directly. However, if you live in Glasgow and/or South Lanarkshire, you could ask your local CAB, Housing Officer, Health Worker, Church representative, G.P, Social Worker, or any other agency you work with, to complete the application on our website on your behalf as a referral.